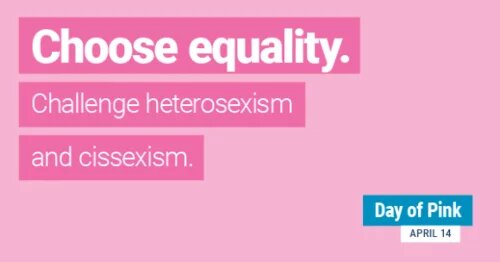 When
Wednesday, Apr 12, 2023 - 12:00 AM to 11:59 PM
On the International Day of Pink, we celebrate diversity and take a stand against bullying, especially that which is rooted in homophobia and transphobia.
The day was first celebrated when two students noticed a classmate who was being bullied for wearing a pink shirt, so they encouraged all of their classmates to wear pink as well and make their high school a safe space for all identities.
Today, people around the world will wear pink shirts and stand in solidarity with LGBTQ+ communities to continue the fight for equality and acceptance, and to create a more inclusive and diverse world in our schools, workplaces, and other communities across Canada and the world.
Join the AMAPCEO LGBTQ Caucus »