Jump Menu Anchor: Values Statement
Values statement
As Ontario's Professional Employees, we commit to representing and supporting our members by:
maintaining the highest degree of professionalism and integrity;
demonstrating our commitment to democracy, fairness, diversity, equity, honesty, openness, and continuous improvement;
acting in a respectful manner with a social conscience;
working as an inclusive and dedicated team to achieve our common goals and strategic priorities; and
inspiring and influencing problem-solving, collaboration, and innovation in defence of public service and advancing workers' rights.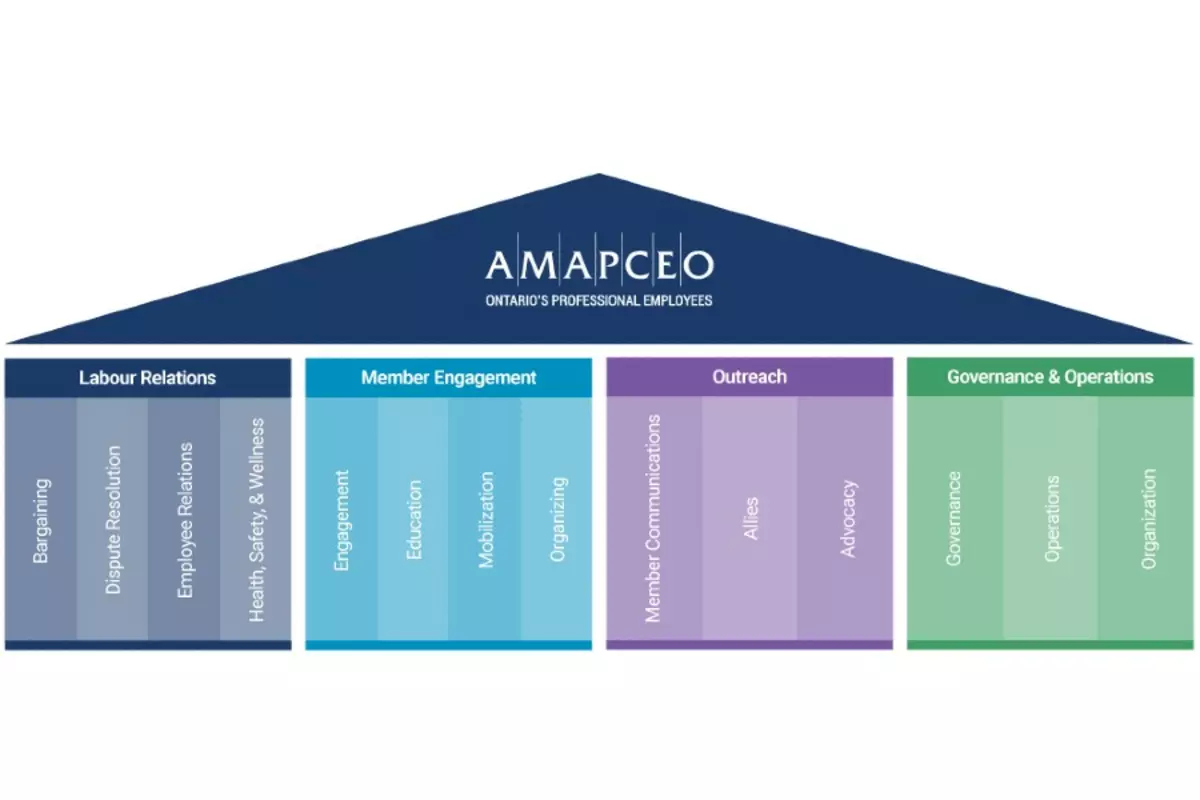 Building on a Strong Foundation: 2021-2025 Strategic Plan is based on a foundation of four "cornerstone" functions key to our union's success:
Labour Relations
Member Engagement
Outreach
Governance & Operations
Each cornerstone is supported by related "pillars" that are fundamental to the overall function (cornerstone).
Each pillar, in turn, consists of strategic "priorities" or actions that enable achievement of the pillar.