AMAPCEO - Ontario's Professional Employees
AMAPCEO is the union for Ontario's professional employees.
Established in 1992, AMAPCEO represents more than 15,000 professionals working in the public interest in Ontario. Our members work in every ministry in the Government of Ontario and in a growing number of provincial agencies, boards, and regulators.
From policy analysts to epidemiologists and from economists to communicators, AMAPCEO members work in more than 100 communities across the province and 11 cities outside Canada.
Updates
Update
Wednesday, March 15, 2023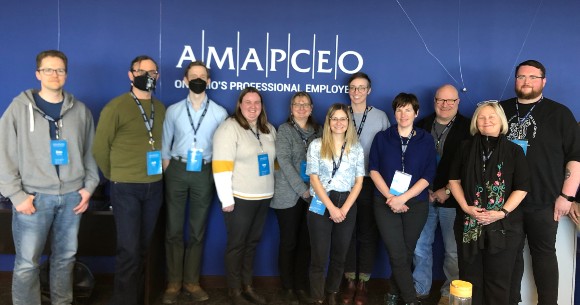 Congratulations to these future Workplace Representatives who met for Core Training sessions last week! Workplace Representatives are volunteered trained to confidentially assist members. Interested in becoming a Workplace Representative
https://t.co/piBVgjirY9
https://t.co/I3b2Pvxy4r