Your Rights as an AMAPCEO Member
For AMAPCEO to be effective, it is vital that all members know their rights.
The first step to being informed about your employee rights and the employer's obligations is to read and become familiar with your Collective Agreement. To better understand some of the more important provisions of the Agreement, AMAPCEO offers a variety of guides and fact sheets to make things simple and easy to understand.
Don't worry—you don't have to defend your rights alone. It takes all of us to ensure that the Collective Agreement is upheld and propertly understood. This is why we have trained volunteer Workplace Representatives located in every bargaining unit and a professional team of staff to support you and provide additional information and advice.
In fact, your Collective Agreement provides you the "right" to AMAPCEO representation by a Workplace Representative in certain circumstances. For more details, please see the Fact Sheet entitled "Right to AMAPCEO Representation".
Union activity is your right.
You are legally entitled to participate in a wide variety of workplace and union activity.
Employees represented by AMAPCEO have a protected right under the Ontario Labour Relations Act and their collective agreement to participate in the lawful activities of AMAPCEO without threat, demotion, risk of discrimination or harassment by a manager, the Employer or other employees. This means that members have a right to champion, support and build their union in the workplace! You can do this in the following ways:
Wearing union messages. Yes, you are allowed to wear stickers, buttons, lanyards, bracelets, and other items that convey AMAPCEO messages, as long as the messages are not derogatory or fraudulent.
Read union literature. During non-working time, you can read and share information about campaigns and bargaining, as well as sign petitions. Talk about the union: associating is allowed and you are allowed to talk to other members about the union and its activities. This is especially important as it helps keep members informed.
Leaflet before and after work. As a member of the union, you have a right to distribute information both inside and outside of the workplace.
Desk drops. To improve our communications, yes, you are allowed to place union-related materials at members' workstations. This can also provide opportunities for meeting new members, sharing updates on campaigns or bargaining, and recruiting new activists.
Post information on bulletin boards. Article 13 in the AMAPCEO collective agreement obligates the Employer to provide reasonable access to bulletin boards so that AMAPCEO can communicate with its members. You are allowed to post information on the designated bulletin boards.
If your manager is interfering with your right to participate in any of the above lawful activities, please contact a Workplace Representative.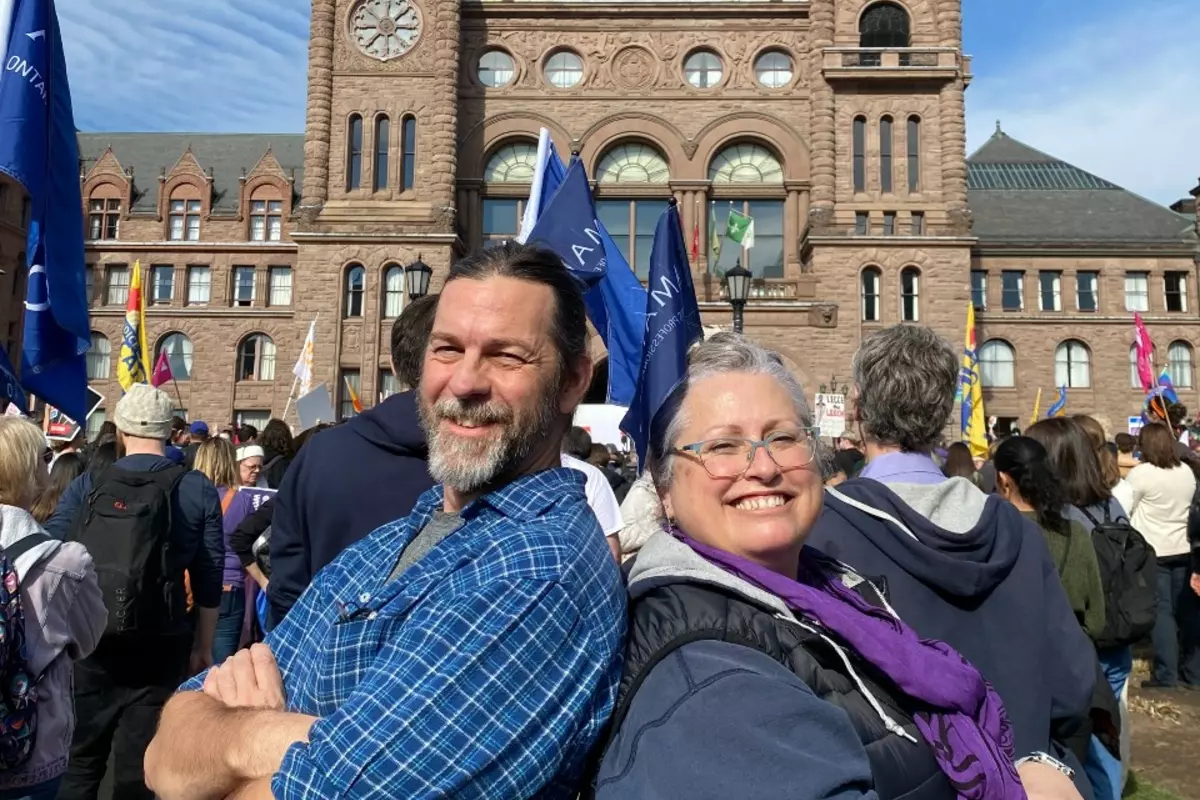 Your Rights as an AMAPCEO Activist
As a member of AMAPCEO, you are entitled to opportunities to get involved in the union, as well as to take union leaves (referred to as "Association leave" in your Collective Agreement). Read on to learn more about your rights as an activist.
AMAPCEO activists in various roles may request or be asked to participate in meetings and are eligible for union leave. Your right to union leave can be found in all collective agreements of all AMAPCEO-represented bargaining units.