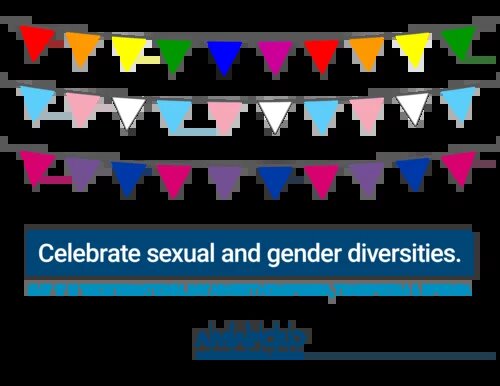 When
Wednesday, May 17, 2023 - 12:00 AM to 11:59 PM
Where
On May 17, we recognize the International Day Against Homophobia, Transphobia, and Biphobia as a celebration of LGBTQ+ people to our culture while recognizing the barriers that they still face both locally and globally.
The International Day Against Homophobia, Transphobia and Biphobia, was created in 2004 to draw attention to the violence and discrimination experienced by the LGBTQ+ community. In 1990, the World Health Organization's chose May 17 to commemorate the decision to declassify homosexuality as a mental disorder. This day aids in drawing the attention to the world the alarming situation that people with diverse sexual orientations and gender identities face every day.
In Ontario, LGBT youth who need support can contact the LGBT Youthline for information from anything accessing queer friendly therapists to finding safe spaces to make friends in their communities. Their website is youthline.ca, and they also offer a variety of peer supports, from calling in to texting to online chats, with the goal of helping all Ontario youth feeling safe, included, and informed.
To help end hate, we all need to stop the silence and speak out. For resources, more information, please visit http://dayagainsthomophobia.org/.
Download the International Day Against Homophobia, Transphobia, and Biphobia poster »