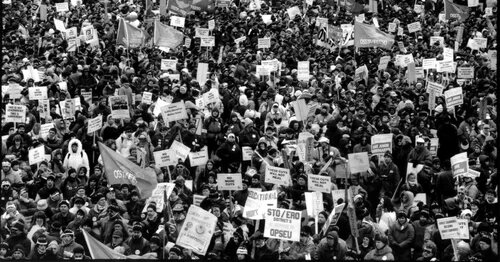 Wednesday, May 03, 2023
AMAPCEO is proud to introduce Days of Action: Then and Now, a photography installation and panel discussion presented by Mayworks Festival.
This event will feature labour images by photographer Vincenzo Pietropaolo, and a panel discussion with OPSEU President JP Hornick, Steelworkers' Toronto Area Council President Carolyn Egan, and Public Service Alliance of Canada Director of the Regional Offices Branch Chris Wilson.
This free event will be held on Friday, May 5 at 7 pm ET at the Steelworkers Hall in Toronto.