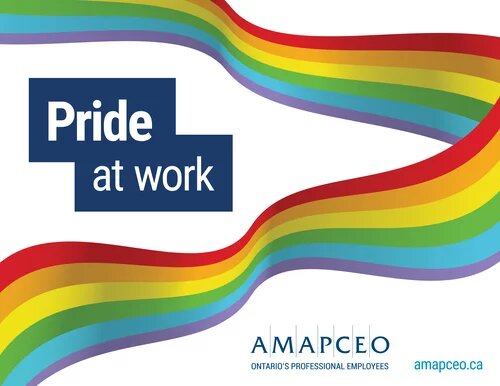 Where
---
Toronto Pride
Join the AMAPCEO LGBTQ+ Caucus for Toronto Pride (June 23 - 25, 2023)
Interested in volunteering at Toronto Pride? For the first time ever, AMAPCEO will be hosting a booth at Toronto Pride (June 23-25) and the LGBTQ+ Caucus is looking for volunteers to help make the event a success!
Volunteers will be asked to spend a couple of hours showing a presence at the booth, handing out swag, and talking about union equity and intersectionality with anyone who drops by! All volunteers will get a free T-shirt, snacks, and the opportunity to connect members of our community.
If you're interested, please contact LGBTQ+ Caucus Chair Lina Cimarrusti at lgbtqcaucus@amapceo.on.ca with the days and times work best for you.
---
Kingston Pride
Join your fellow AMAPCEO members, family, and friends as we celebrate our Pride by walking in the Kingston Pride Parade!
Learn more about the Kingston Pride Parade »
---
Become a member of AMAPCEO's LGBTQ+ Caucus »