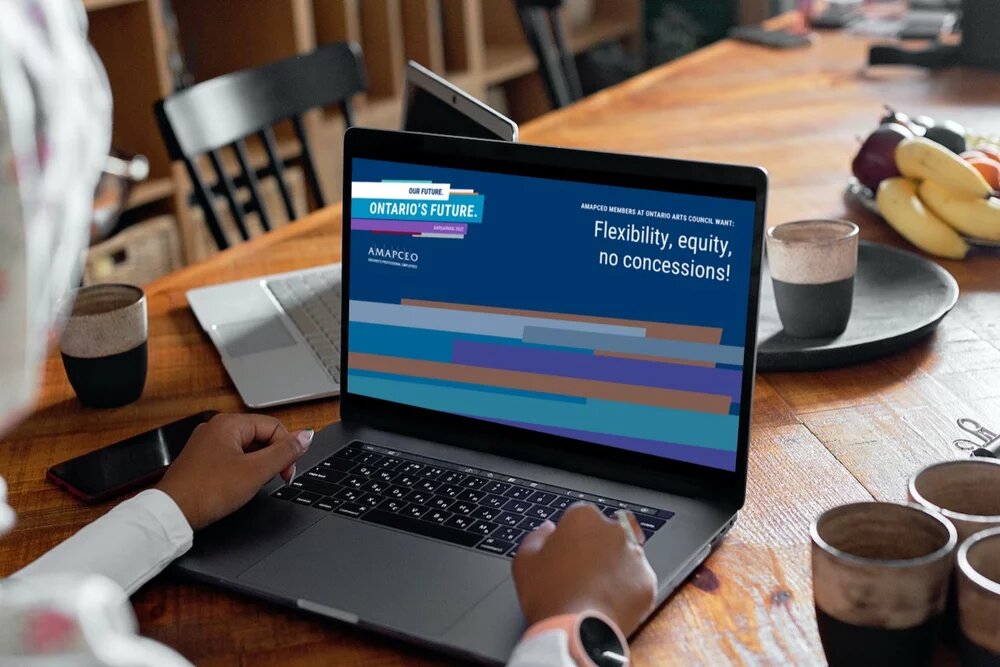 Send a message to the OAC Employer that you support your bargaining team and their work to negotiate a fair deal.
➔ Use an updated AMAPCEO virtual background and turn your camera on for all of your virtual work meetings:
And send your screenshot selfies to bargaining@amapceo.on.ca.
How to change your virtual background: Microsoft Teams | Zoom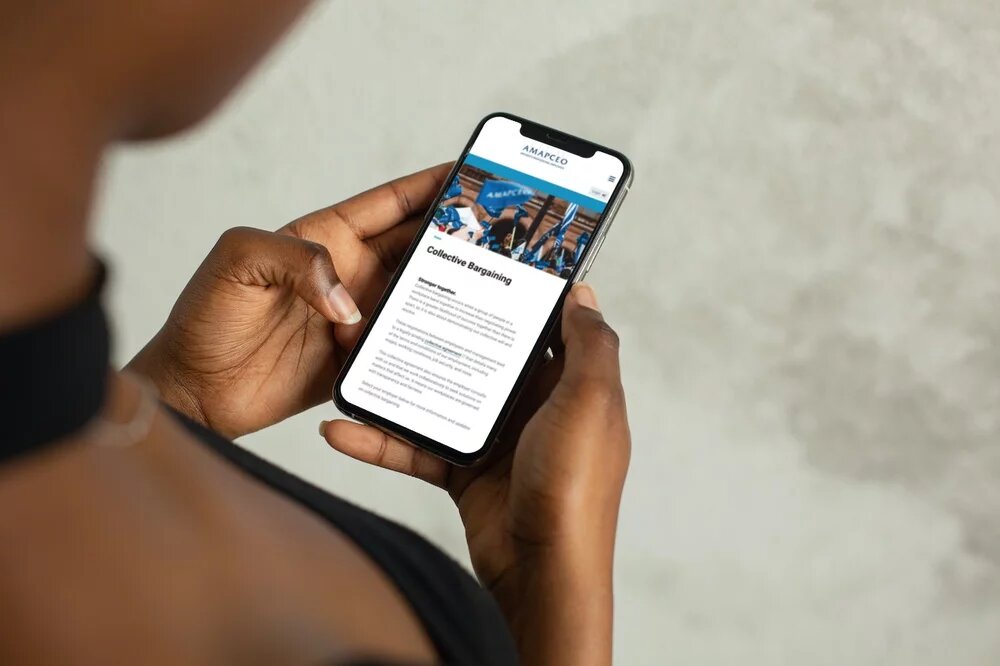 We're now back at the bargaining table! We'll be bargaining the afternoon of September 21, and all day on October 13.
Please let your Employer know you support the Bargaining Team by wearing blue on Wednesday, September 20, the day before our next bargaining session!
Last updated: September 18, 2023
Since we joined AMAPCEO, we have worked hard to achieve fair working conditions, including critical job security provisions, and a constructive dispute resolution process that protects our workplace rights as professional public servants.
This time around, we will be confronted with an important, and potentially challenging, round of bargaining with the employer.
Our goal is to make fair and reasonable gains for all of us, fight any unfair concessions, and work creatively to help shape the workplace of the future.
The only way we can do this is by standing together and demonstrating our collective strength. It's the only way we can protect the terms and conditions of employment that we have worked so hard to establish, and the only way we can in turn, protect the important services that we provide to our communities.
Collective bargaining occurs when a group of people in a workplace band together to increase their negotiating power.

Learn more about the collective bargaining process.
This legislation limits public sector workers' compensation increases to a maximum of one per cent a year for three years—including for unionized workers as their contracts expire.

Learn more about Bill 124 and how it affects us.
Your bargaining team

Member-driven bargaining teams are a crucial part of securing a strong collective agreement. Meet the members of your OAC Bargaining Team.
Loree Lawrence
Loree Lawrence is a Multi and Inter-Arts and Community-Engaged Arts Officer who has worked at the Ontario Arts Council for over 14 years. She is a passionate advocate for the arts as a catalyst of personal and social transformation.
"I want to represent our members at the bargaining table and work towards an agreement that supports increased benefits to members, and more respect and recognition for their contributions."
Lawrence also has over five years of experience as an AMAPCEO activist, having previously been involved with the union as a District Delegate, Workplace Representative, Employee Relations Committee representative, and Joint Health and Safety Committee representative.
Colin Mattison
Colin Mattison is an Operations Assistant with OAC over five years of experience. He is also an active AMAPCEO member, serving as a Workplace Representative and Labour Relations Committee representative.
"I volunteered for the bargaining team because I believe you have to be part of the solution."
Mattison is returning to the bargaining table for the second time, and he is looking forward to applying his prior experience to this round of negotiations.
Frequently asked questions